Place often makes the man and determines his fate, as was seen so often in the Civil War. Those who played key roles in the Lincoln Assassination are not exempt from this. This part of the series is divided into three sections:

Please click on each name to see images that relate to their upbringing, their roles in the conspiracy, and their demise.

John Wilkes booth was educated at a few different educational
facilities, one being Milton's Academy in Cockeysville, MD.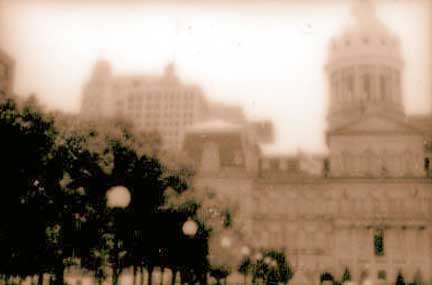 Baltimore played a crucial role in booth's upbringing
in the theatre. When playing Baltimore theatres as an adult,
he often stayed at the Holliday hotel.

it was at Baltimore's St. Charles Street Theatre that this Booth
got his start in the acting world.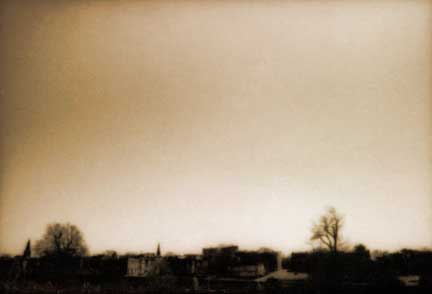 This is a view of Baltimore as seen from the Greenmount
Cemetery in Baltimore, MD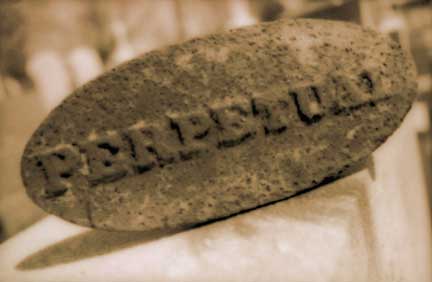 John Wilkes Booth is now buried in Greenmount Cemetery
in an unmarked grave in his family's plot.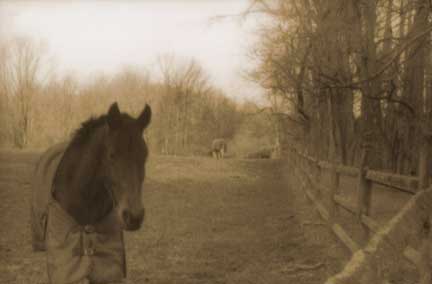 Mary Surratt was the first female to be executed by the U.S.
government. This was for her role in the Lincoln assassination.
Her son was also a member of the conspiracy, but he managed
to escape death by leaving the United States. Mary was born
on His Lordship's Kindness property in Clinton, Maryland.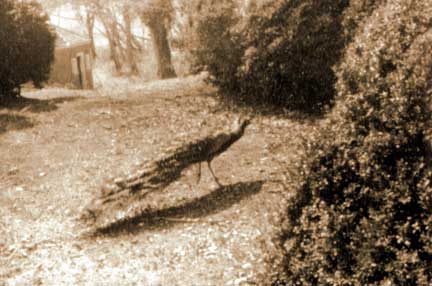 She married John Surratt and eventually became his widow.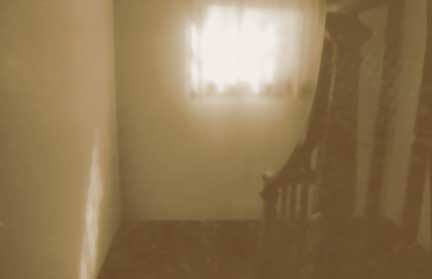 John left Mary with both a tavern in Clinton Maryland and a
boarding house in D.C. At the boarding house, many of the plots
of the conspiracy to first kidnap then assassinate Lincoln were
plotted out. Guns were hidden at the tavern for the assassins
use in their escape. This is the stairway in the tavern.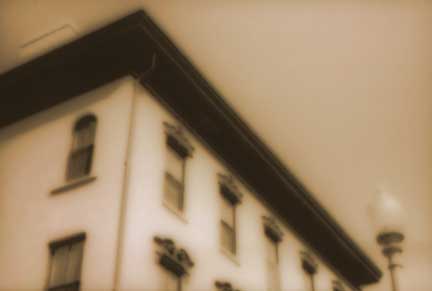 With several of the other conspirators, Mary Surratt faced a
military tribunal trail, where she was found guilty and sentenced
to be hanged. This is the old Penitentiary Building where she
was imprisoned. It is now part of Ft. Lesley McNair in Washington, DC.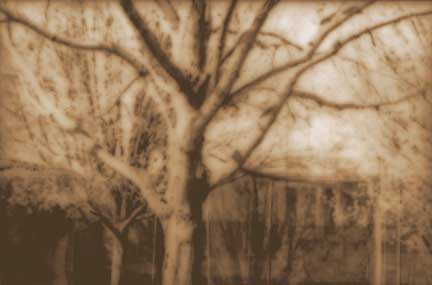 A cruel twist of fate allowed Mary to watch the building of the
hanging scaffolding, where she would die. On July 7, 1865, Mary
Surratt was executed at the Washington Arsenal, also at Ft. McNair.

She is buried in Mt. Olivet Cemetery in Washington, DC.
Her grave simply reads "Mrs. Surratt."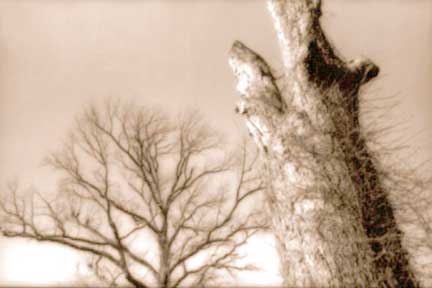 Dr. Samuel Mudd and John Wilkes Booth originally met
on November 12, 1864 at St. Mary's Church in Bryantown, MD.
It was also to this doctor that booth and Herold approached
during the escape for medical attention for Booth's broken leg.
Mudd set the leg.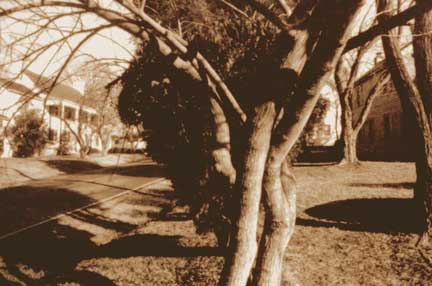 Dr. Mudd provided many contacts for Booth and arranged a
meeting for his new acquaintance to members of the confederate
secret service at the Bryantown Tavern.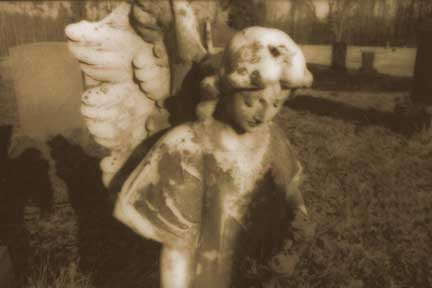 For his role in aiding John Wilkes Booth ended up spending
three years imprisoned in the Dry Tortugas off the coast of
Florida. His term was shortened when he was able to provide
medical assistance to the prison population during a yellow
fever out break. He spent the remainder of his years in
Southern Maryland. He and his wife are buried at St. Mary's
Church Cemetery in Bryantown, MD.